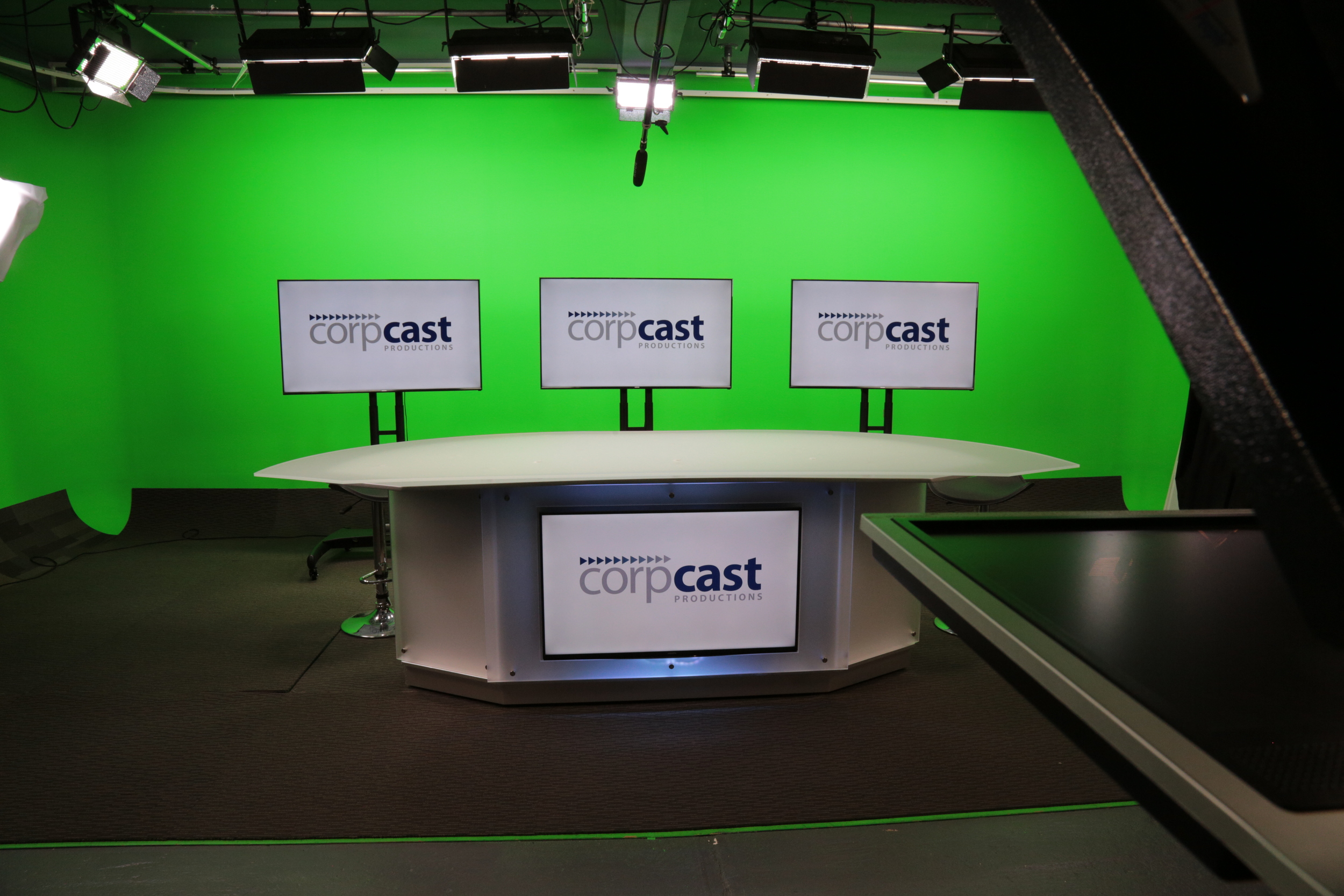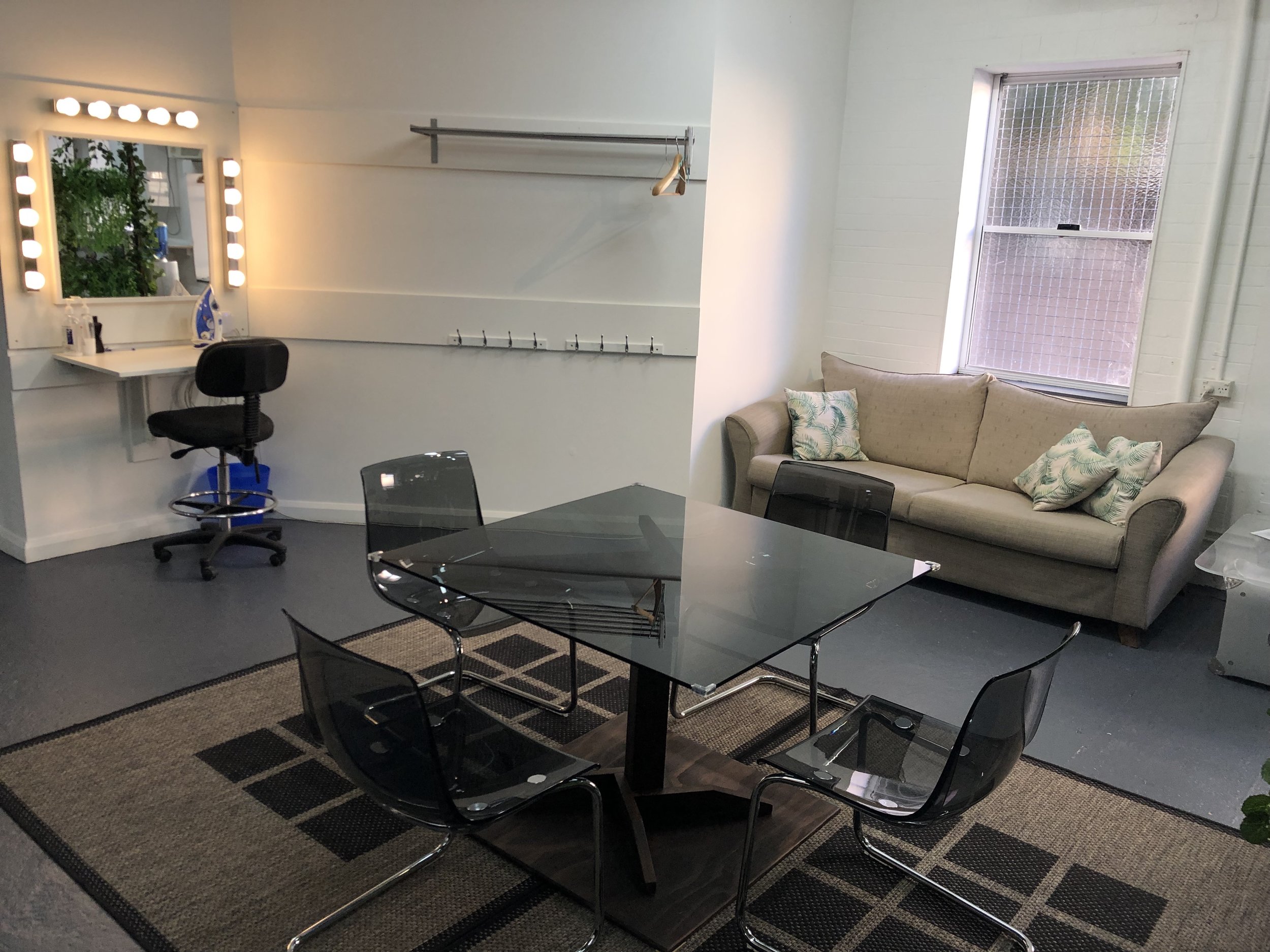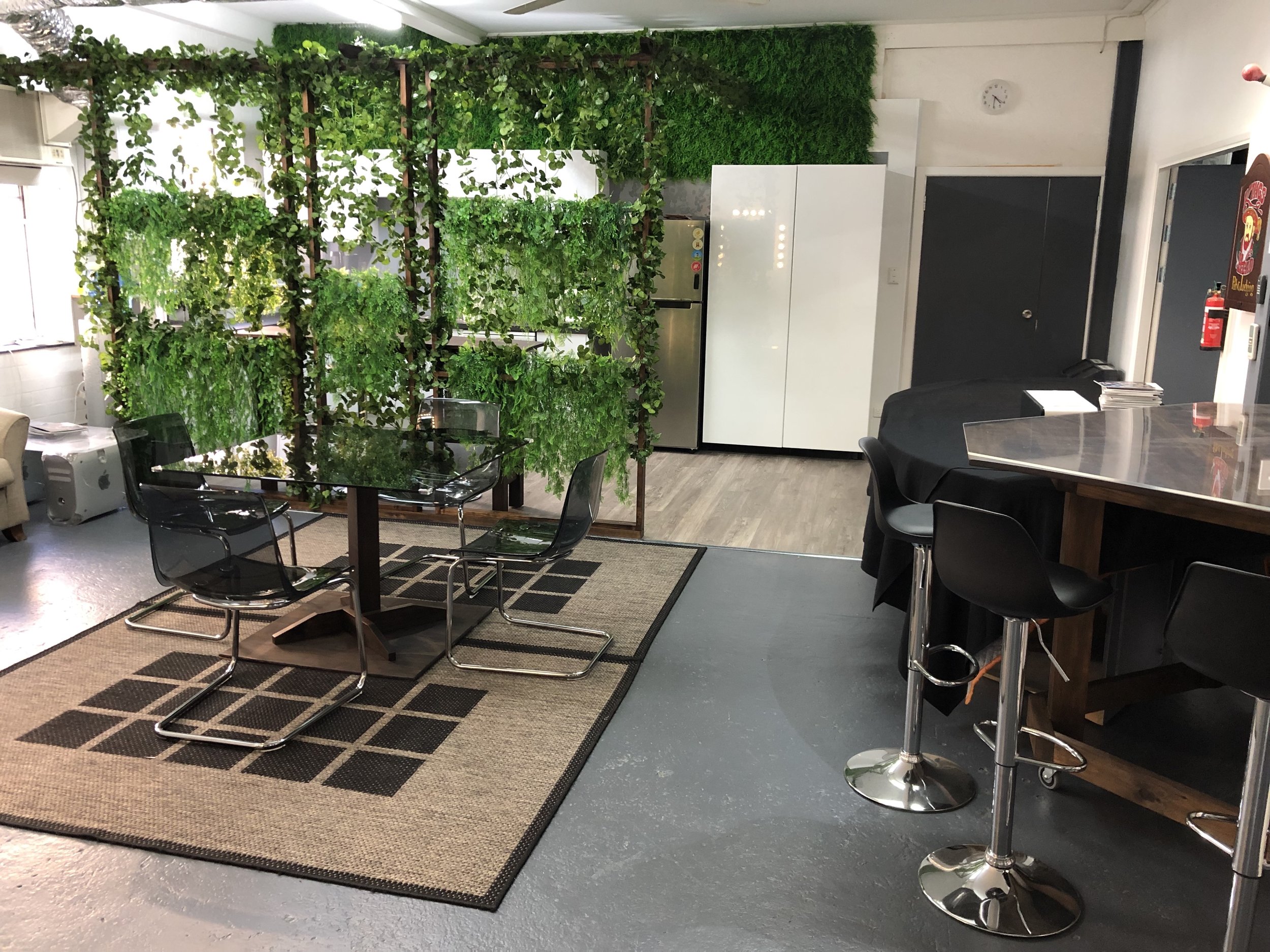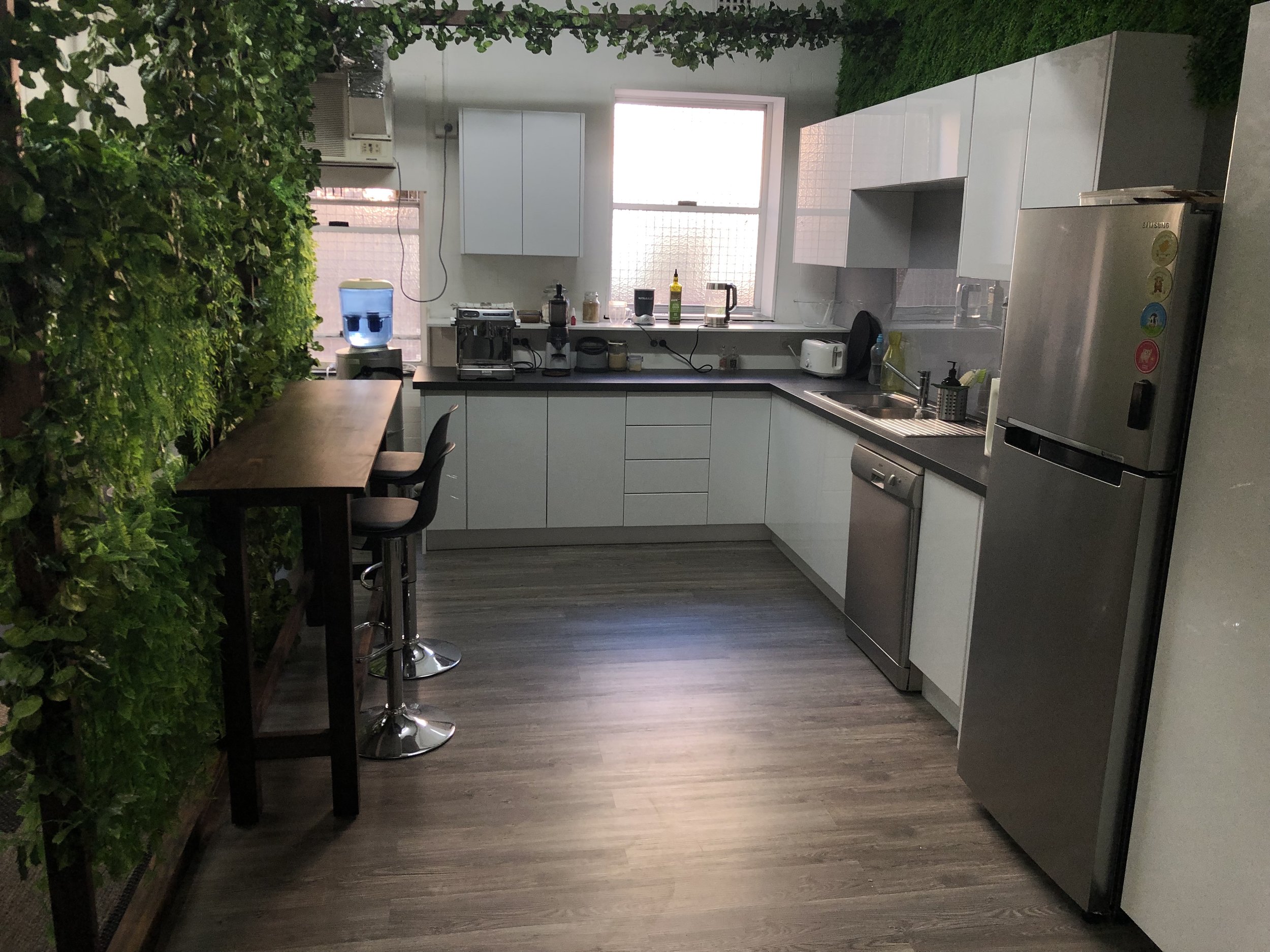 Designed for Professionals
8 metres wide, 3 metres high and 8 metres deep, (4m deep green) this studio is spacious enough to cater for many productions with multiple shooting requirements. From dancers to talking heads, from product training to TV talk shows, we've done it all in our awesome studio.
Fully air conditioned, makeup area and change room, hassle free parking and super close to Sydney CBD makes this the perfect location for professionals working in the heart of Sydney.

Black curtains are already hung and white lycra cyc is available upon request.
Revolver Cafe is located 30 metres away for catering and the crucial coffee runs. Tell them we sent you for a discount.
Equipped for Ease
The studio is pre-lit with lights for the cyclorama, key and fill lights. On tracks and adjustable for your shoot, you can be up and running faster than ever.
A pre rigged Rode NTG2 shotgun mic is positioned perfectly centre of the ceiling for those ever popular talking head shoots. Just plug in and you are ready to go.
Full sized kitchen facilities and prep area you will have all the space you need to spread out while your talent is doing their thing.
Full production services are available in house should you need assistance with filming, editing or autocue. We specialise in corporate production.